Notes apps are extremely useful when you want to jot down a ton of important things that goes through your mind every day. There are plenty of power users who love the complexity of using apps like Evernote, there are those who love the simplicity of the default Apple Notes and there are those who like something more feature-rich, yet less complex. We recently discussed the simple Diary Agenda Weekly Planner but for those looking to capture notes in a jiffy, the relatively new Yeti note taking app looks a decent choice.
Yeti Note Taking App for iOS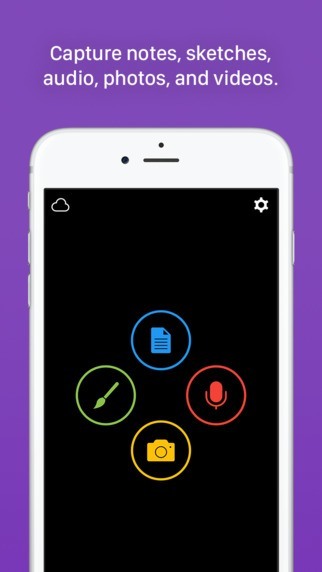 Yeti has a simple UI with 4 colorful icons adorning the black home screen. You can tap any of these icons to start taking your notes. You have an option to record a typed note, a drawing, an audio recording and a photo or video. All your notes are automatically saved to iCloud Drive in common file formats such as TXT, JPG, M4A and MOV formats, making it easy for you to access them from any other iOS device as well.

You don't have any exaggerated settings for each of these notes options as the main idea is to take the notes as quickly as possible. So you won't find options to edit your photos, format your text or undo a drawing stroke.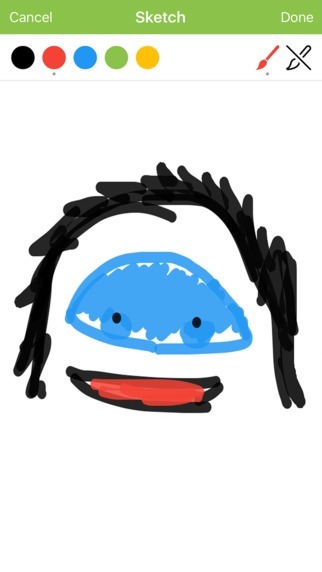 If your iPhone supports 3D Touch, you can use the shortcuts from the app icon to quickly jot down your ideas. The app also has a simple widget in the Notification Center that you can use to quick jot down your ideas.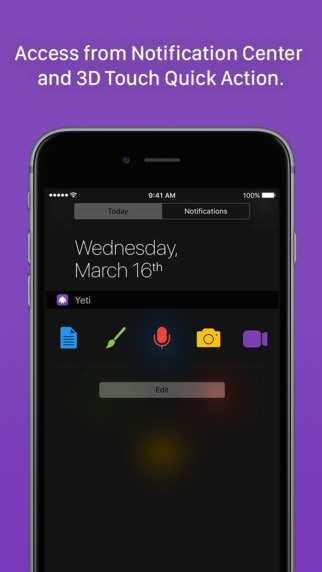 While Yeti makes it easy to take down audio, video and text based notes it can be a bit annoying with its lack of more editing options. After all, one often changes ones' mind and the lack of an editing option can make it truly annoying to use. Yeti will hopefully rectify that issue in future updates.
Meanwhile, if you are looking for an app to quickly take notes and have them sync in iCloud, Yeti should fulfill your needs. If you want more from your notes, such as with organizing, sorting, and editing capabilities, there are better options.
Yeti Features Quick Look
Quick Access: Start capturing right from Notification Center or 3D Touch Quick Action.
Saving to iCloud Drive: Your files are saved to iCloud Drive in common file formats (.txt, .jpg, .m4a, .mov). You can capture ideas in Yeti even finish them in your favorite word processor.
Syncing: Everything you capture is synced to all your devices using iCloud.
Automatic Shutter Mode: Start recording a video or shoot a photo automatically right when you open the camera.
Works Offline : Capture your best ideas even when you're offline. Yeti will sync to iCloud once you're back online
If you are interested in picking up the Yeti note taking app, it will cost you $1.99.