The Android App Market is catching up with the iPhone App Store in terms of variety and quality. The iPhone certainly has many wonderful apps, but Android has gotten good over the years. If you've only just picked up an Android, here is my list of the coolest free Android apps that will blow your mind away once you start using them.
Free Android Apps That Will Blow Your Mind
Prisma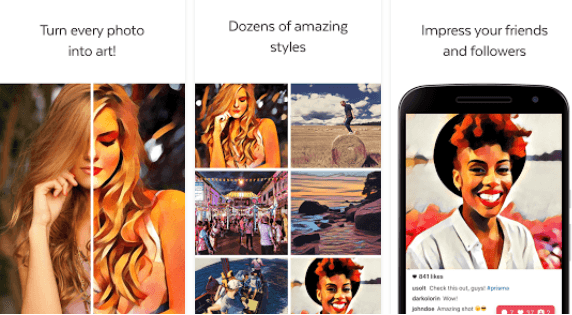 Prisma is another mind blowing Android app that can turn your photos in awesome pieces of artwork. That's not all, there's plenty of stunning photo effects that can make any dumb looking photo look super awesome – and its all done in just a few clicks.
TickTick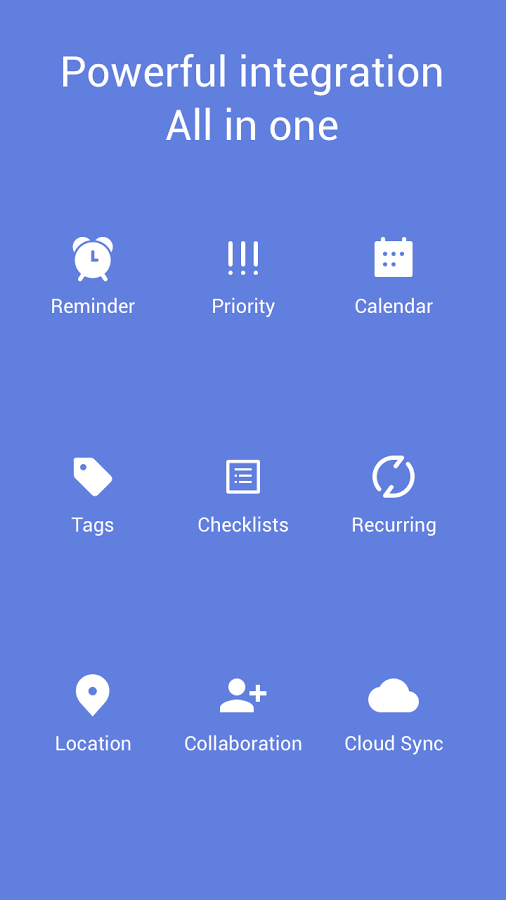 Mind blowing or not, TickTick is one of the best reminder and task management apps around. Its a no-fuss, easy to use app that simply takes care of everything you'll ever need reminding about. You can set flexible recurring tasks, share them for collaborating with others, upload attachments, tag and synch them across devices so you never miss a task ever again.
Pocket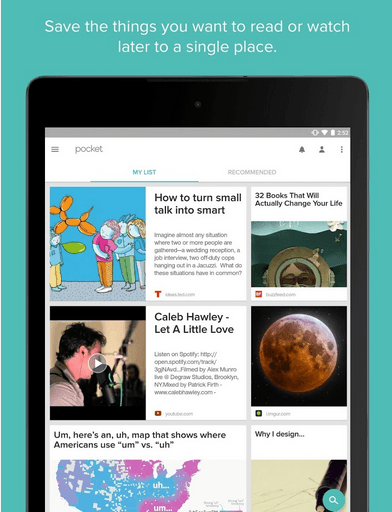 If you love to save stuff for reading later, Pocket should be your go-to app. If offers a beautiful distraction-free reading experience, offers personalized recommendations on stories you'll love to read, and will sync across devices, so you have access to all your saves anytime, from anywhere.
MusixMatch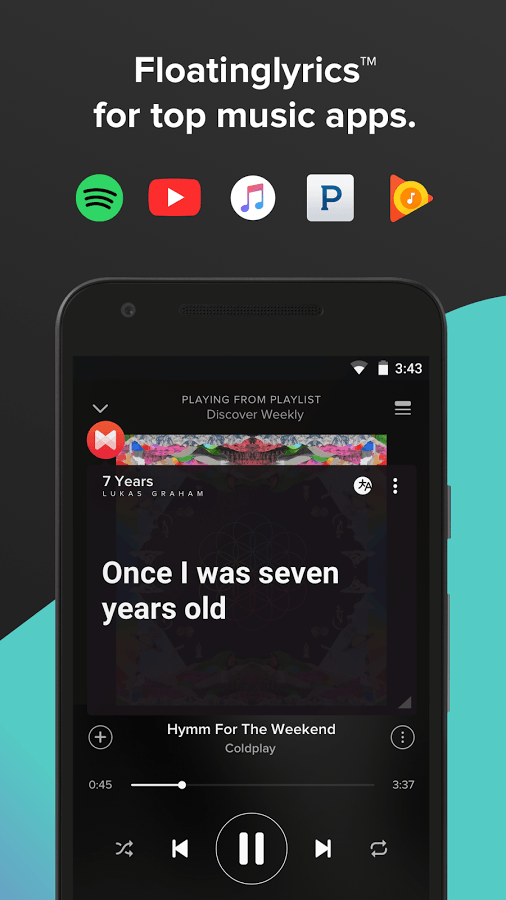 MusixMatch is one of the best apps on Android that offers the world's largest collection of song lyrics. Plus, its instantly synchronized for YouTube, Spotify, Pandora, SoundCloud and Google Play Music among others. You can even play videos on full screen and sing to the lyrics that are available from a floating window.
Udemy Online Courses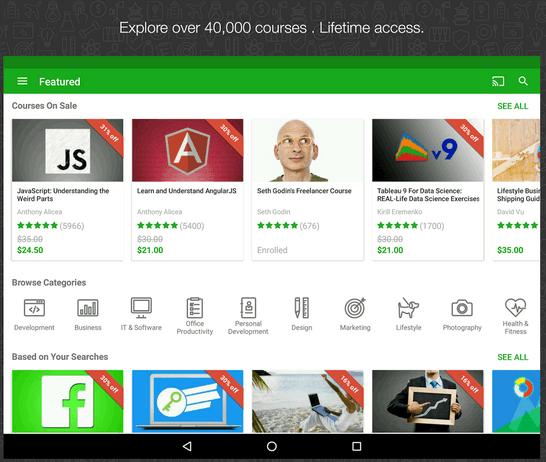 If you want to learn anything on the go, Udemy Online Courses is a must have. It has a huge collection of courses, both free and paid on a variety of subjects. You can download lectures for learning in offline mode, sync it across multiple devices, and even privately message instructors for clarifications. Learning something has never been more easy.
Duolingo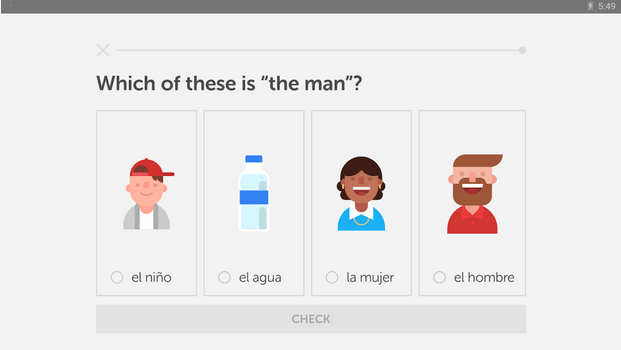 When it comes to learning languages, there's no better app than Duolingo. You can practice speaking, reading, listening and writing the fun way – with interactive games, Q&A sessions and more. You'll learn basic verbs, phrases, and sentences, and learn new words daily and you'll be surprised to learn that a 34 hour learning session will give you an equivalent of a university semester-level education.
Flipboard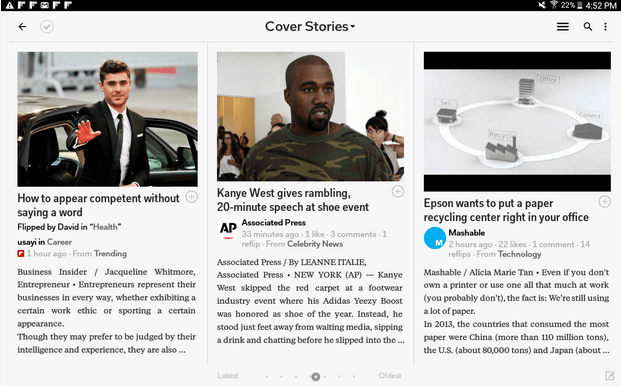 Read all your favorite stories on the web in a glossy, eye-catching, magazine style app with Flipboard. You can choose topics you love to read about, check the news, and even connect Facebook, Instagram, Twitter and LinkedIn to Flipboard so you can flip through pictures and posts from your friends and followers.
Google Trips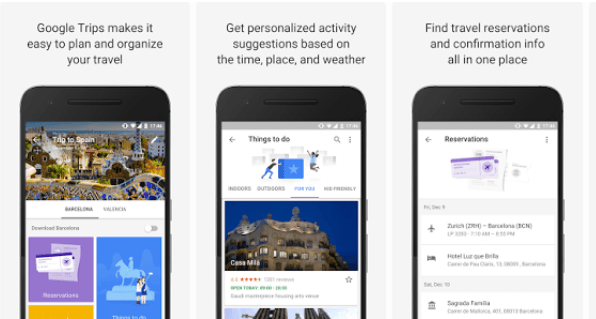 If you're a travel buff, another mind blowing app to have on your Android is Google Trips. The app makes it easy to plan and organize your travel, get personalized activity suggestions based on where you are, nearby attractions you can visit, day plans and things to do wherever you're at. Best of all, all the information is available offline, so you never lose track of your precious information in an unknown place.
Games
Candy Crush Saga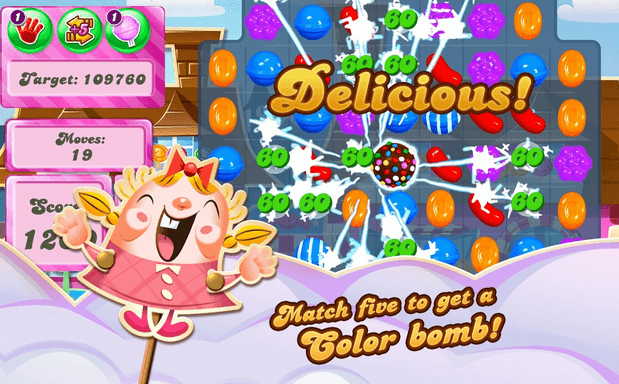 Addictive and amazing, this game is a sweet treat that can be enjoyed any time of the day. There's plenty of strategy and thinking involved in playing this match three puzzler and the only complaint you're likely to have is that you're spending too much of your precious time on this game. The game is free to play but includes IAPs.
Clash of Clans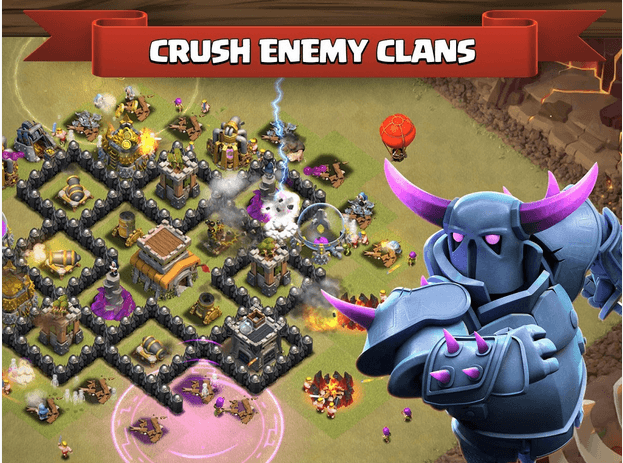 If you love to take time off your hectic schedule and divert your mind with some building activities, Clash of Clans is great fun. If you're an incurable, obsessive, fiery gamer who must defeat your enemies by strategizing with players around the world, then this game, with its Clan-centric approach is just as great as well. With wonderfully designed characters with varied skills, frequent game updates and engaging tournaments, there's hardly anything not to like about the addictive game. Again, this ones' free to play with IAPs to help boost your success.
Asphalt 8: Airborne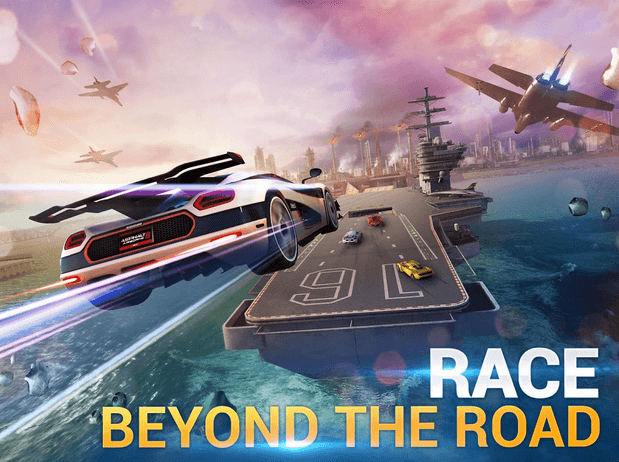 The winner of umpteen number of awards, this gravity defying racing game is one for the collection if you're an avid racer. There's an endless  stream of single-player content including over 400 career events, 1,500 car mastery challenges, 5 unique game modes, and amazing car collections. You can also race in real-time against up to 12 opponents and dare your friends to ghost races! Stunning graphics and an incredible arcade gameplay makes this one of the most mind blowing apps or games on Android.
Clash Royale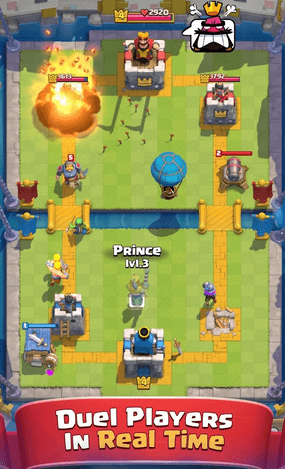 From the makers of Clash of Clans comes another fantastically awesome card collecting and battle game that is so addictive, you simply can't live without it. Again, a great collection of characters and skills, some of it happily borrowed from Clash of Clans and enhanced make foe great game play. There's plenty of temptation to buy gems to speed up the success rate but if you have the power to resist that temptation, you can keep playing this game for free forever. Highly challenging and lots of game improvements and updates makes this a must have game for your Android.
Alto's Adventure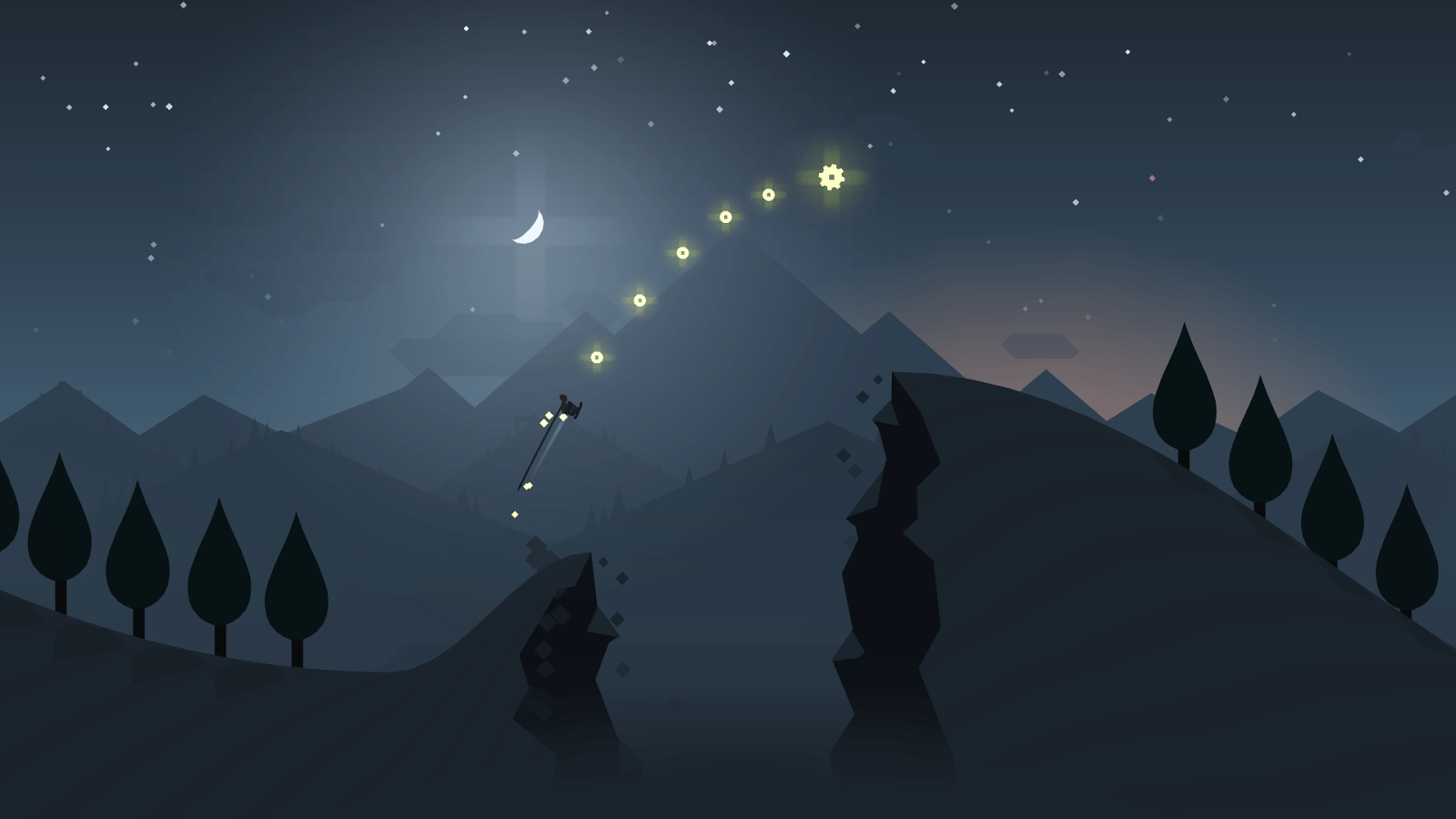 If you love platform adventures, this one is truly a mind blowing physics-based game you'll enjoy playing. The game features dynamic lighting and weather effects, stunning artwork, gorgeous alpine locations and an endless snowboarding odyssey you will delight in. I won't say more except that you'll be spell bound and snow bound playing this incredible adventure.
Do you know of any other mind blowing free Android apps that should have made it to this list? Share it with us in the comments. We'd love to hear your thoughts!