William Shakespeare's romantic plays may seem silly but it looks like the enchantment of his romantic comedies will live on. Even in this tech-driven world, Shakespeare has managed to find a place to delight us with his plays. This time, in the form of a gamebook app called A Midsummer Night's Choice. Truly, love conquers all!
A Midsummer Night's Choice is an interactive fantasy novel  that gives you the choice to control the story. This is a completely text-based story with no gorgeous graphics or sound effects to keep you enchanted but there's plenty of imagination to keep you glued to the game.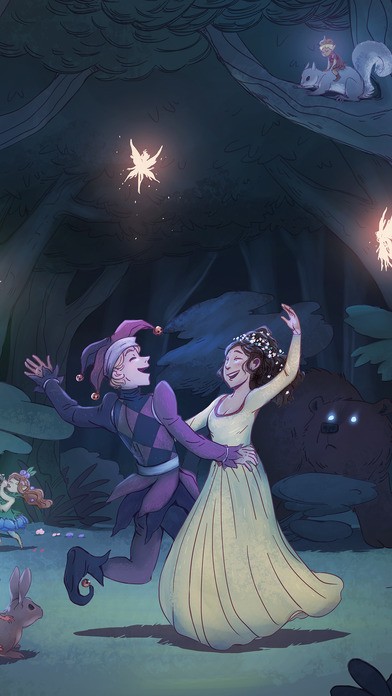 For the uninitiated, you play the hero whose father, the Duke, forces you to marry a person of his choosing. You run away into the enchanted forest in disguise to escape his clutches. The trouble is, that the forest itself seems to be filled with many other characters fleeing for their own reasons. With the duke's army in full pursuit and the tiny, fearsome fairies of the forest trying to deal with problems of their own, you suddenly find yourself in a complicated mix-up.
The game has plenty of different endings depending on who you choose to play, who you romance, who ally with, and so on. Just know that there's love in the enchanted forest, some fairy magic gone wrong, lots of humor and well, the power to set things straight. The course of true love never did run smooth and that's true even in this wonderful game.
Features of A Midsummer Night's Choice
Play as male or female, gay, straight, or bi.
Inspire the world with your noble deeds, or play everything for laughs.
Star in a play within a play.
Become a jester, a diplomat, a knight, a poet, a shepherd–or leave the world behind and join the fairy court.
If you're worried that you may have to deal with Shakespearean prose, rest assured, the game language is in plain ol' English, so you should have no trouble following the story.
A Midsummer Night's Choice is a brilliant entertainer that you simply should not miss!
Go back to the happy times when all the world's troubles were only in books and love and romance were the order of the day!
Try out the first couple of chapters of the game for free and unlock the rest of the game for $3.99. Click below to download the game.
Download the game on the App Store