If your child wants to do well in school they will need to be good at math. Not only will it help them in math class, but they will also have to work out equations in science class too. In fact, they will need simple math skills to do a lot of things in life. Teaching them while they're young is easy now because of the apps available to you. The best math apps in the market not only teach the fundamentals but they teach kids math the fun way. Let's take a look at some of the amazing math apps worth downloading.
5 Amazing Math Apps for Kids
Mathmateer
The Mathmateer app has one quite a few awards, but you won't be surprised by that once you see it in action. It all starts in the middle of space where your child will have to play one of the 50+ math missions inside the app. All of the missions have touchable objects floating around in space which makes the game much more interesting and interactive than a boring textbook. This one is different from the last app we spoke about because it covers much more math problems like decimals and fractions.
Download Mathmateer (iOS)
Counting Caterpillar
Before your child has a chance to learn how to add and subtract they will have to learn how to count. If they don't know how it's done yet they will learn pretty quickly using the Counting Caterpillar app. There are nearly 50 levels inside the game and as your child progresses they will be fed words of encouragement along with what you're telling them. When they do something right they will be awarded with butterflies and they can go in to look over their prizes at any time.
Download Counting Caterpillar (iOS)
Marble Math Junior
Marble Math Junior is based on the common core curriculum which means anything they learn with help specifically with what they're learning it school. They will be able to build up their skills in mental math so they're always ahead of the curve. They begin by dragging their marble around a maze and as they progress they have to solve math challenges along the way. They can always be shown the answers if they can't work them out, or they can even be asked each question again.
Download Marble Math Junior (iOS)
Download Marble Math Junior (Android)
123 Tracing Numbers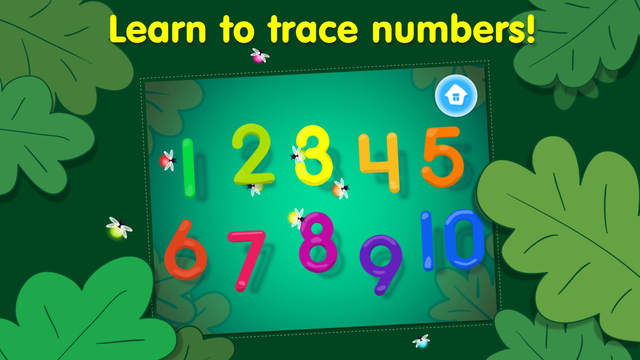 123 Tracing is an interactive app that teaches preschoolers fundamental math concepts using an engaging game. The app helps the little ones identify numbers, one-to-one number correspondence; read number symbols; associate symbols with quantity and more. The game offers frequent repetition to help children learn numbers and their sequence, rich graphical environments, audio instructions, and hints to help complete their learning. Price: $2.99
Download 123 Tracing Numbers (iOS)
Number Monster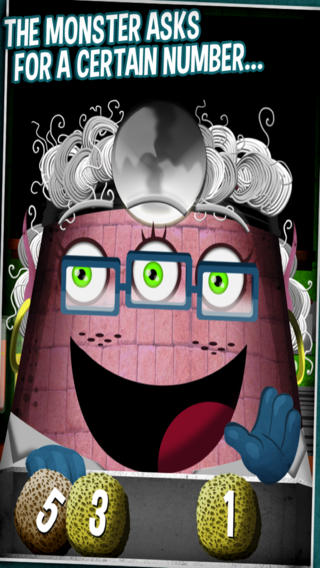 Number Monster brings in a 3 eyed monster to helps kids 3 years and over learn numbers 1 through 20. The monster is experimenting on futuristic mushrooms and you need to bring her the ones marked with the right numbers. The game has an interesting set of characters, colorful animations, multiple game play options and an easy drag and drop interface that offers kids a great way to learn numbers. Price: $2.99
Download Number Monster (iOS)
Download Number Monster (Android)
Math Puppy
Math Puppy is an app that is suitable for children of all ages. It has a couple of game types – Bingo and Challenge. Math Bingo involves filling a complete row or column with math puppies and win a Bingo. Math puppies are matched with the correct answer to the math question. Math Challenge involves calculating the correct answer and tapping on it.
Also Read: Help Your Kids Learn Math the Fun Way with Todo Math
When 5 questions are answered correctly the player can proceed to the next level. Complete all levels to become a math expert. There are 5 game modes that teach addition, subtraction, multiplication, division and one that comes all of them. Once the easy levels are conquered, children can proceed to the next difficulty level. The Bingo scorecard will keep track of the results so you can improve upon them.
Download Math Puppy (iOS)
Squeebles Times Tables 2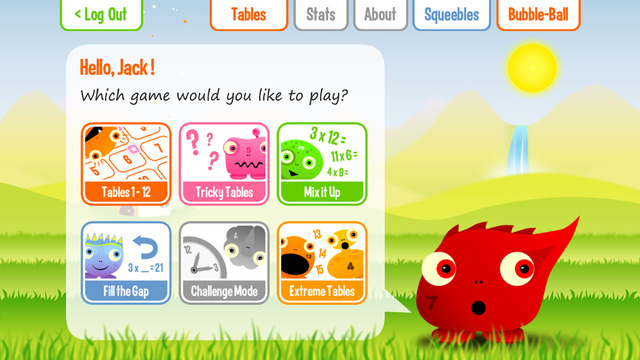 Squeebles Times Tables 2 is ideal for kids in the age group of 5 to 11 years. The app lets kids practice their times tables in fun ways. By answering the times tables questions correctly kids will help game character Whizz rescue Squeebles from the clutches of the nasty Maths Monster. In turn, they will earn plenty of rewards and get 2 extra free turns in a couple of mini-games. The app has 6 game modes, covers tables from 1 to 15, offers a step by step training mode and offers 35 Squeebles characters to rescue. This math app is definitely a fun way to revise tedious tables. Price: $2.99
Download Squeebles Times Tables 2 (iOS)
Download Squeebles Times Tables 2 (Android)
Motion Math: Hungry Fish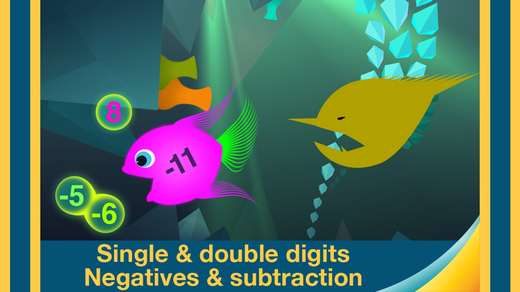 Fish can help you learn math. At least, if you decide to check out this cool app from Motion Math. The fish in this app loves to eat numbers and its up to you to cook up some delicious sums by pinching two numbers together. When you keep feeding fish the right numbers you will complete a level and earn yourself the chance to unlock more colors and fancy fins. The app has 18 extra levels with IAPs that unlock more. Price: $0.99
Download Motion Math: Hungry Fish
Preschool Math Games for Kids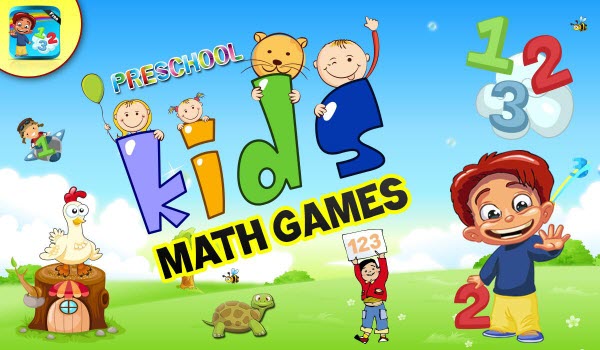 This educational math game covers 1st grade, 2nd grade and 3rd grade math exercises. Kids learn reading and counting numbers, tracing 123 with phonics, addition and subtraction lessons, dots and sequence pattern exercises and minimum and maximum numbers exercises.
Download Preschool Math Games for Kids (Android)
Math Games: Times Tables Kids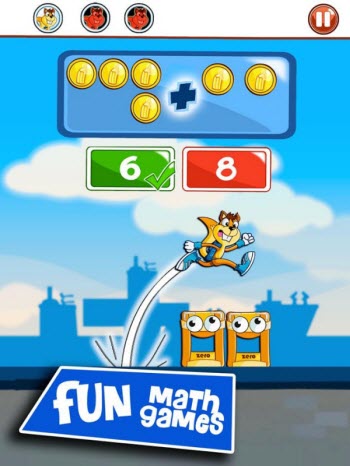 Math Games is a fun math game that teaches kids in the age group of 4-10 addition and subtraction, times tables, multiplication, sequences and division. The app takes the help of Tob the squirrel to teach kids math. Tob has lost his way in the world of Monster Numbers and kids need to overcome various obstacles, do fun math problems and help recover Tob's spacecraft pieces.
Download Math Games: Times Tables Kids (Android)