Looking for some great games to download on your Android and iOS devices this week? You've come to the right place. Here's our selection of the best Android and iOS games in Week 4 Jan 2017.
You can check out the video below or head over further down to read through the transcript.
Best Android and iOS Games in Week 4 Jan 2017
Potion Explosion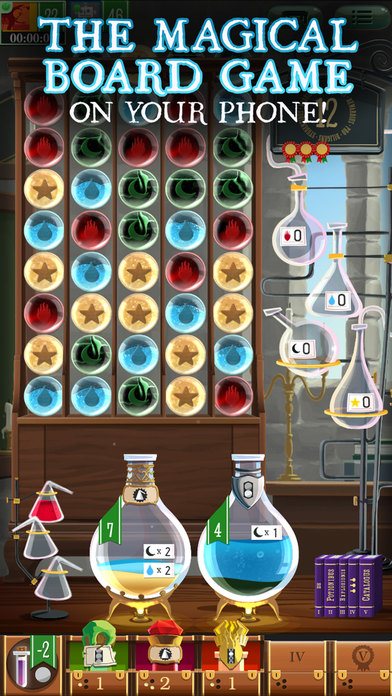 First up, is the official adaptation of the award-winning puzzle board game Potion Explosion. This $4.99 game has you playing an apprentice magician in a Sorcery Academy competing with other apprentices to become the master student. You have a magic board filled with color marbles that contain ingredients needed to make magic potions.
Collect these ingredients by matching marbles of the same color and triggering explosions. When you have all the ingredients, you can create fantastic potions like the Elixir of Blind Love, the Potion of Prismatic Joy or other cool ones. You can play the game solo against 3 AIs with different levels of difficulty or you can go online and battle players around the world in the challenging multiplayer mode.
Potion Explosion has a huge candy crush feel to it and is a lot of fun to play. Great visuals and fun gameplay makes this one of the must play games of the week.
Splitter Critters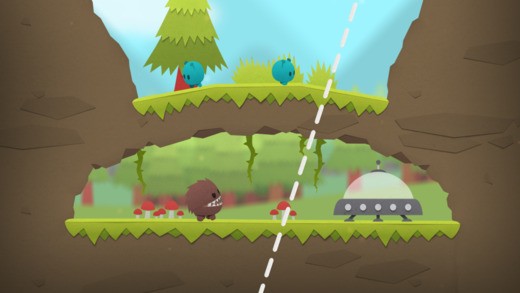 Next up is a puzzle game for iOS that's a little unique compared to the stuff you're usually used to seeing. In the game, you'll see a bunch of dumb critters pacing the landscape. They need to be guided to their spacecraft and to do that you need to rip up the screen and place them on an appropriate level so that the critters can walk right through and step into their craft.
Splitter Critters is easy to figure out but can get intensely difficult with limited rip off options making things extremely challenging. If challenging puzzle games excite you, spare $2.99 for this one and you won't regret it.
Super Gridland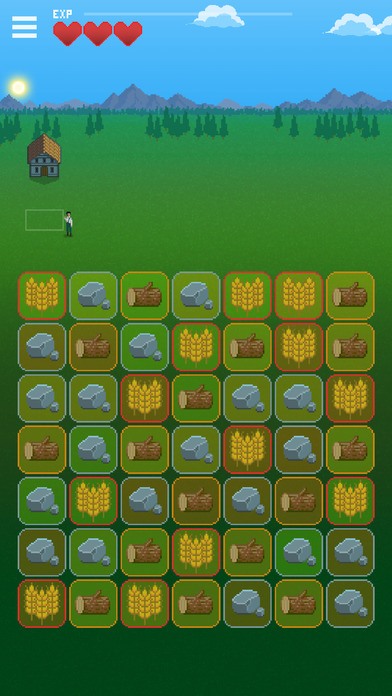 Next up is Super Gridland an exciting new match 3 game with RPG elements. During the day, you'll match tiles to collect resources and build your village. As day turns into night, the beautiful woody landscape is taken over by bloodthirsty monsters who come out to attack and kill you. As each day passes, you get new resources to collect and more difficult monsters to defeat. Super Gridland features pretty cool retro graphics, catchy music and addictive gameplay all for the price of $1.99.
Collect or Die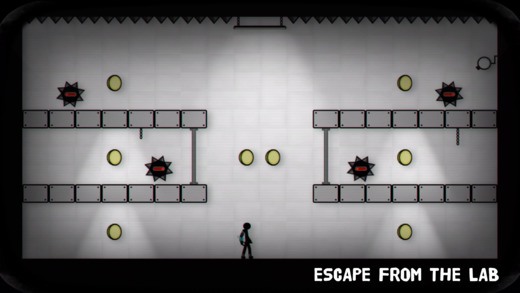 Our next Hot Game of the Week is a retro platformer called Collect or Die. Contrary to the title, you get to collect a lot of coins and die a lot, thanks to the precariously placed coins in the research facility. But let's not jump ahead of ourselves. You play an anonymous stickman, tasked with collecting all the coins in the research facility. The coins are placed near monstrous tools like saws, lasers, and spikes. This means in your efforts to get them all, you'll die many deaths. The developers have made use of the iPhone's gyroscope feature to control most of the gameplay and if you're not gung ho about tilt controls, you're probably not going to enjoy playing the game as much.
There's no storyline or great depth in gameplay, but dynamic ragdoll physics and challenging gameplay keeps you well and truly glued to the game. Check out the free version of the game on your iOS device.
Creature Quest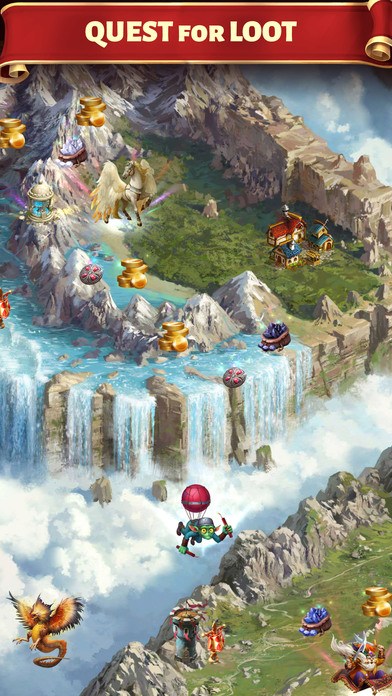 If you enjoy turn based battle games, check out Creature Quest. This is a game that has a bit of card collecting, a bit of RPG and a bit of strategy involved. You start the game with a team of 5 super heroes and participate in fun turn based battles. Along the way you discover gems, treasures and tokens that you can use to evolve your team members and summon other new creatures.
The game is packed with plenty of quests, over 500 collectibles, PvP battles and awesome rewards. There's also a fun dungeon challenge where you build your own dungeon and attack your rivals'. Creature Quest is free to play with lots of packs that will amp up your gameplay. This one's available on Android as well as iOS devices.
Red's Kingdom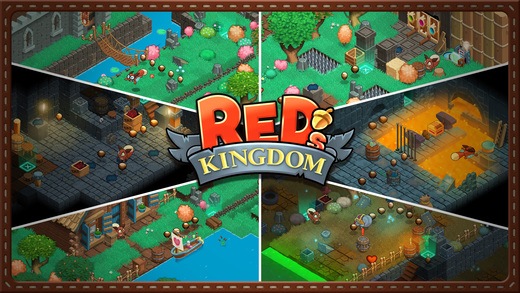 Our final pick of the week is Red's Kingdom, a nutty puzzle game where you play Red the squirrel. Red wakes up one day to discover the mad king Mac has stolen his golden nut and kidnapped his pa. Time to take a trip down to the castle and solve puzzles and defeat goons along the way.
Red's Kingdom has a simple storyline but great aesthetics, good mechanics, smooth gameplay all put together in a charming package. Its currently on sale for $1.99 and its well worth checking out!
If you liked this post, please do share it with all your friends and contacts. The more, the merrier!