DynamicDust's gorgeous maze puzzler Amaze has received a complete new makeover and is bigger and better than before. In the game, you have survive the trip into a complex multilevel labyrinth and need to get out as fast as you can. The game has shed its free-to-play tag and is now a premium game at $1.99 and its totally worth it!
Amaze Version 2.0 Features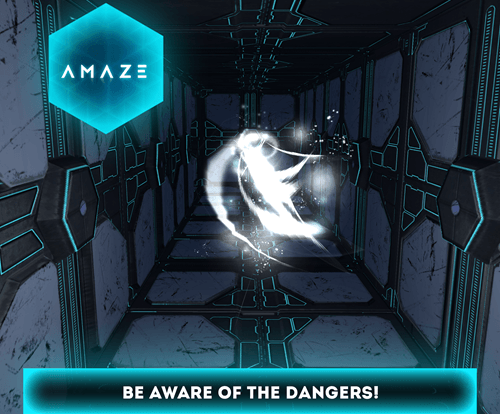 Amaze 2.0 has 3 different worlds to traverse with plenty of unique levels in each world that will test your navigational skills. The game offers several tools to help you get out including elevators, hidden trap doors and more. There are also cool power ups like compass, shields and markers to help you get home.
To make things more exciting, you have hidden collectibles and secret bonus levels to discover and unlock. Be watchful though! An unforseen, dangerous enemy lurks within.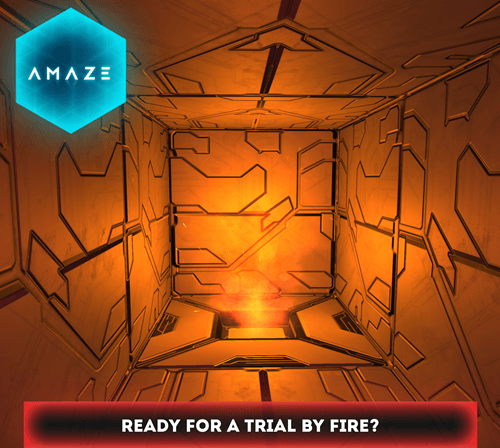 Here's a quick look at all the main features of the game.
Over 90 huge mazes with multiple stories
3 beautiful worlds – deep space sci-fi, endless fire and the Scary one
Elevators and secret trapdoors
Dangerous enemy, that won't make things easy for you
Cool power-ups like the compass, markers or shields
New controls system with support for left handed controls
Here's the new trailer for the game.
We previously covered Amaze as one of the must play games of (November) 2015 and with all these new updates and features, its not hard to recommend this once again.
Amaze is available on the Google Play or Apple App Store for $1.99. Click to download the game.
For more great puzzle games on Android and iOS be sure to visit our archives section.