Twelve South are known to make brilliant accessories for the Mac, iPhone, iPad and AirPods among others. Their newest launch is a Macbook stand and while that may not sound so exciting, the truth is that it is one of their most versatile designs yet. Which makes you want to look up and take notice. Called the Curve Flex, this Macbook stand is unique in that it comes with an adjustable design that lets you set up a comfortable desktop like experience. You can fold and adjust the stand to suit your work and when not in use, simply fold it and put it into your bag. Read on to learn more about what to expect from the new Twelve South Curve Flex.
Twelve South Curve Flex MacBook Features
Aluminium Beauty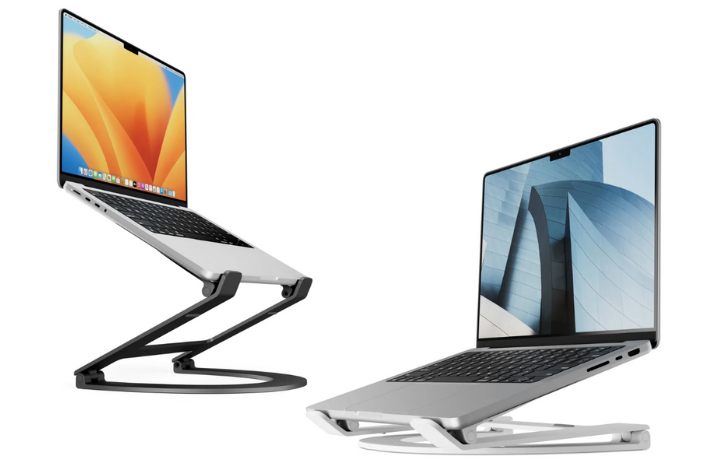 The Curve Flex is a beautiful looking stand with an aluminium build that can elevate any work space it sits in. The stand has a premium look and feel with elegant angles and smooth curves. The top of the stand features a well gripped padding to hold your Macbook in place.
Adjustable Height
This stand's unique feature is that you can easily adjust the height of your setup from 2 inches all the way up to 22 inches off the desk surface. The smooth joints on the stand also allow you to adjust the stand to any convenient angle of your choice all the way from 0 degrees to 45 degrees.
Take with You on the Go
When you're not using the stand, you can fold it flat and place it in the padded neoprene travel sleeve that comes with the stand, which you can then carry in your bag.
Convenience
The flexibility of the Curve Flex makes it easy to use when you are at work and need to have a dual screen setup. You can easily align your MacBook screen with external monitors.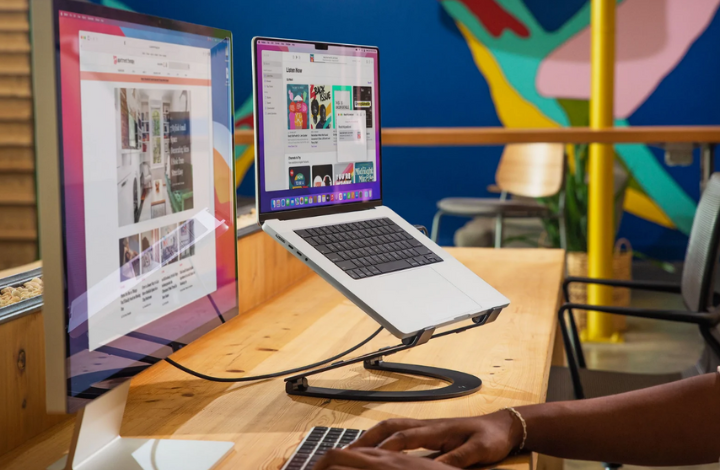 The Curve Flex can easily complement your dual screen experience. You can also enjoy a desktop style work experience by adding an external keyboard and mouse.
Or, if you're off to the coffee shop, you can pack it in your sleeve, take it with you in your bag. Then simply prop it on the table and enjoy browsing while you sip on your refreshing beverage.
The stand is also great for taking calls on your Macbook. Just adjust the webcam to your eye level to make your video chats more comfortable.
Quick Specs
Elevate your MacBook screen + camera up to 22 inches
Adjustable – Set your keyboard angle from 0 to 45 degrees
Folds flat – To take with you wherever your MacBook goes
Storage – Comes with a beautiful padded sleeve
Available in Matte Black or Matte White
Final Thoughts
The new Twelve South Curve Flex is available on Amazon for $79.99. It comes in one of two different matte colors, white and black. Check it out and tell us what you think!